THE 2016 survey
The 2016 BC Archaeology Survey was completed by 209 professional archaeologists, Indigenous heritage managers, fieldworkers, researchers, cultural experts, municipal leaders and administrators, regulators, Aboriginal engagement workers, realtors, developers, museums specialists, archaeology educators and students.
The survey was online between November 2016 and February 2017. It was open to anyone part of, or interacting with, the BC heritage management community.
whY THE SURVEY?
It's an effort to collect the opinions and ideas of those who participate in the study, stewardship, management, protection and promotion of heritage values in BC. The focus is on roles, issues and opportunities in heritage research and management in British Columbia.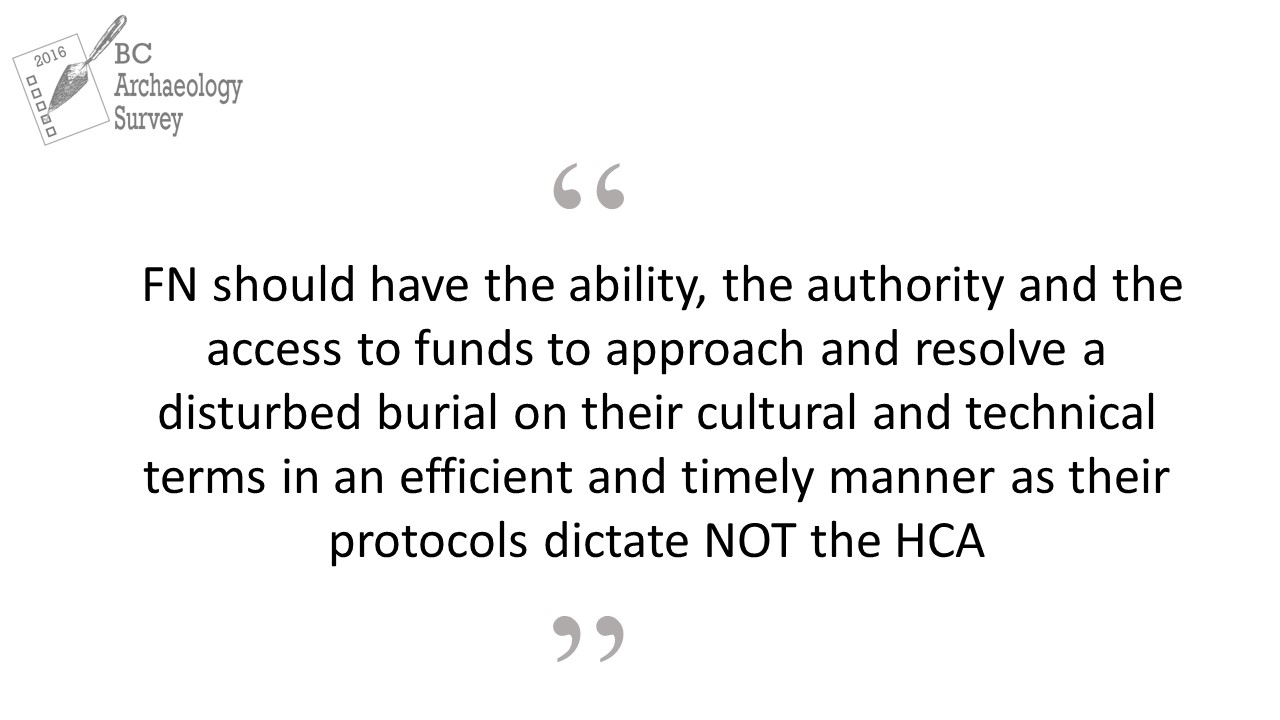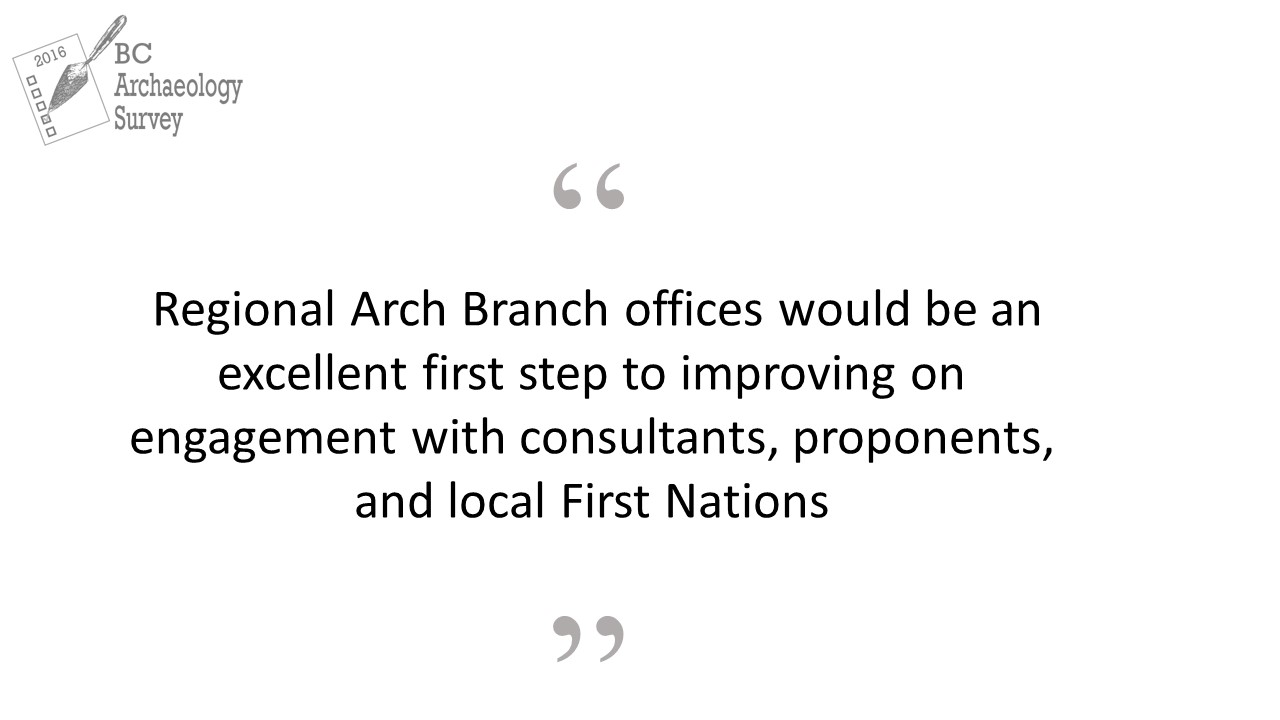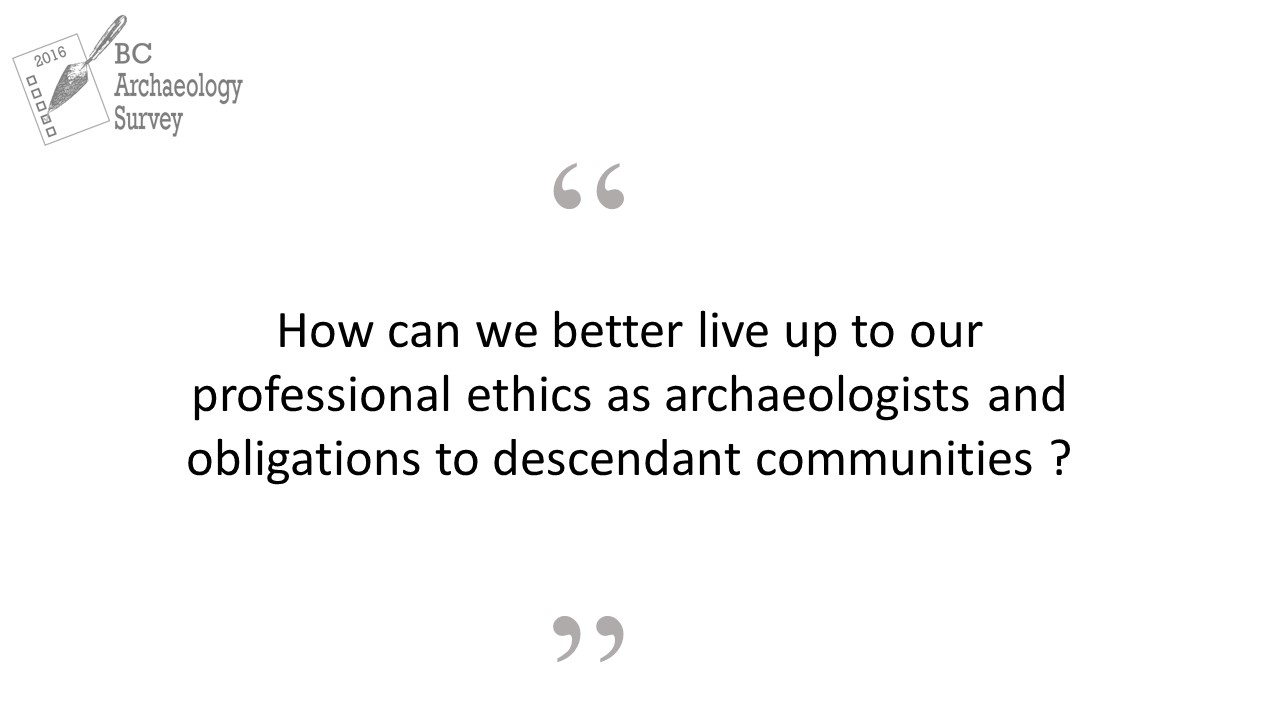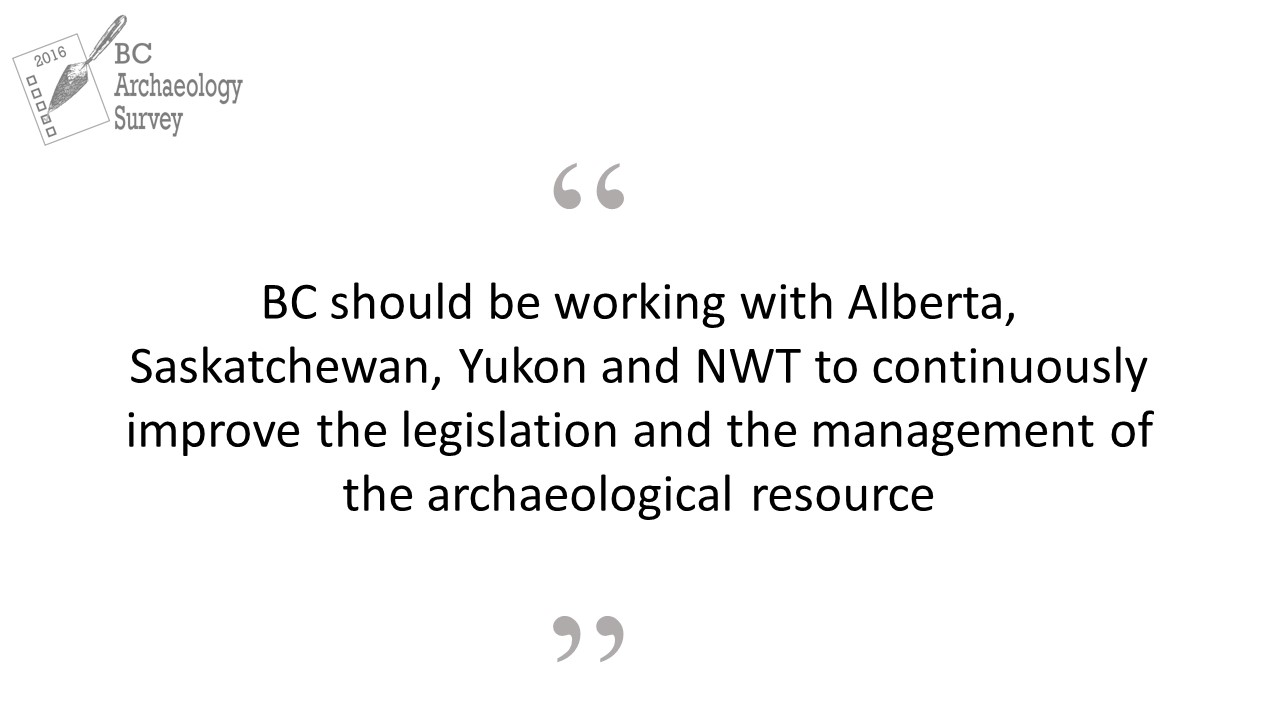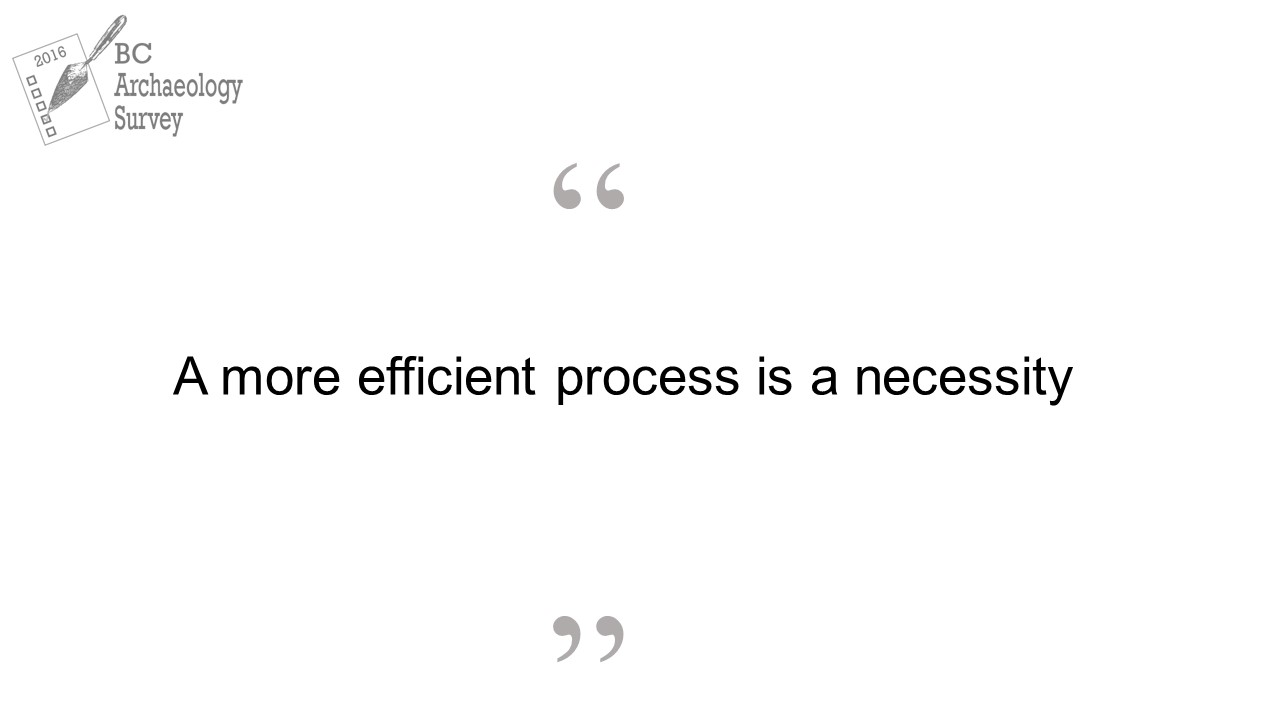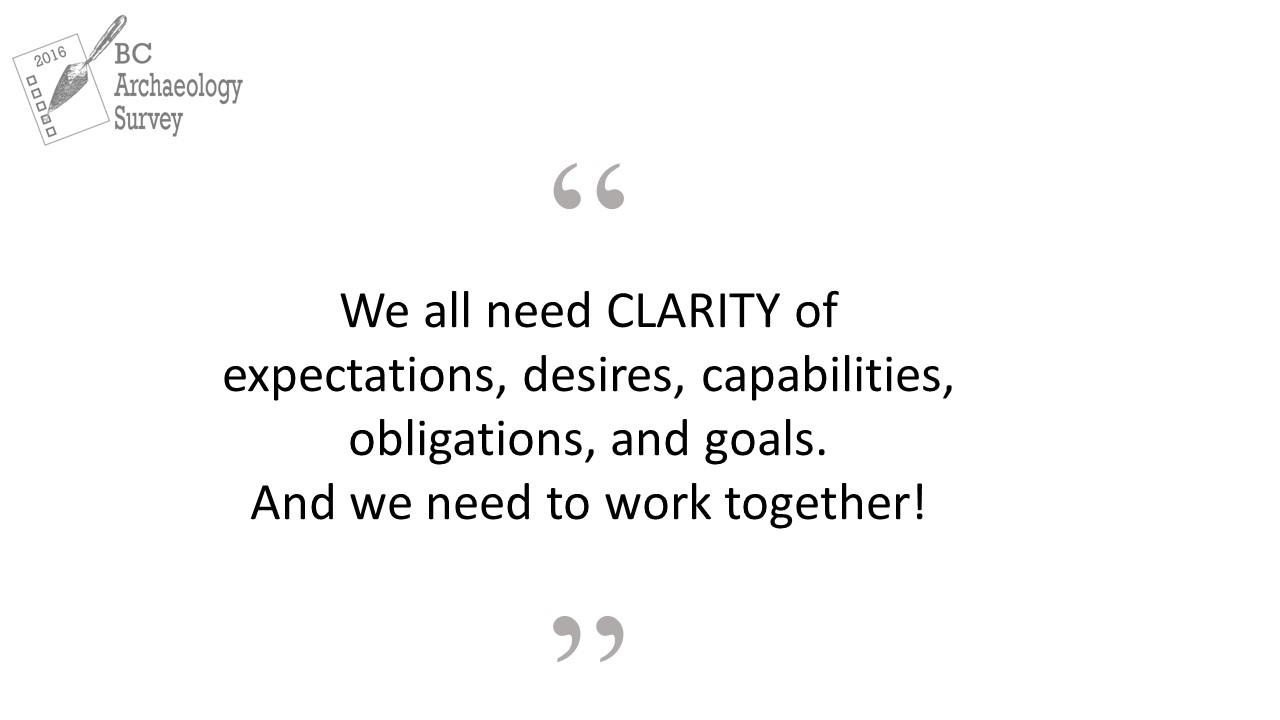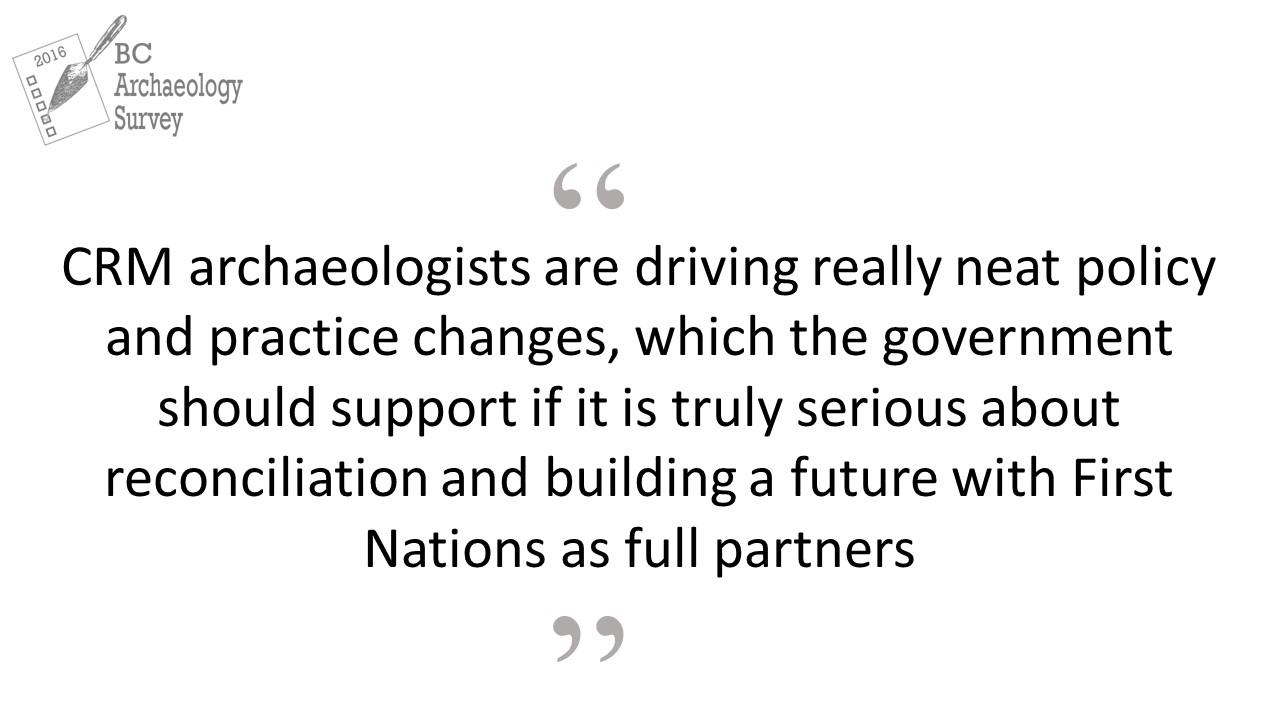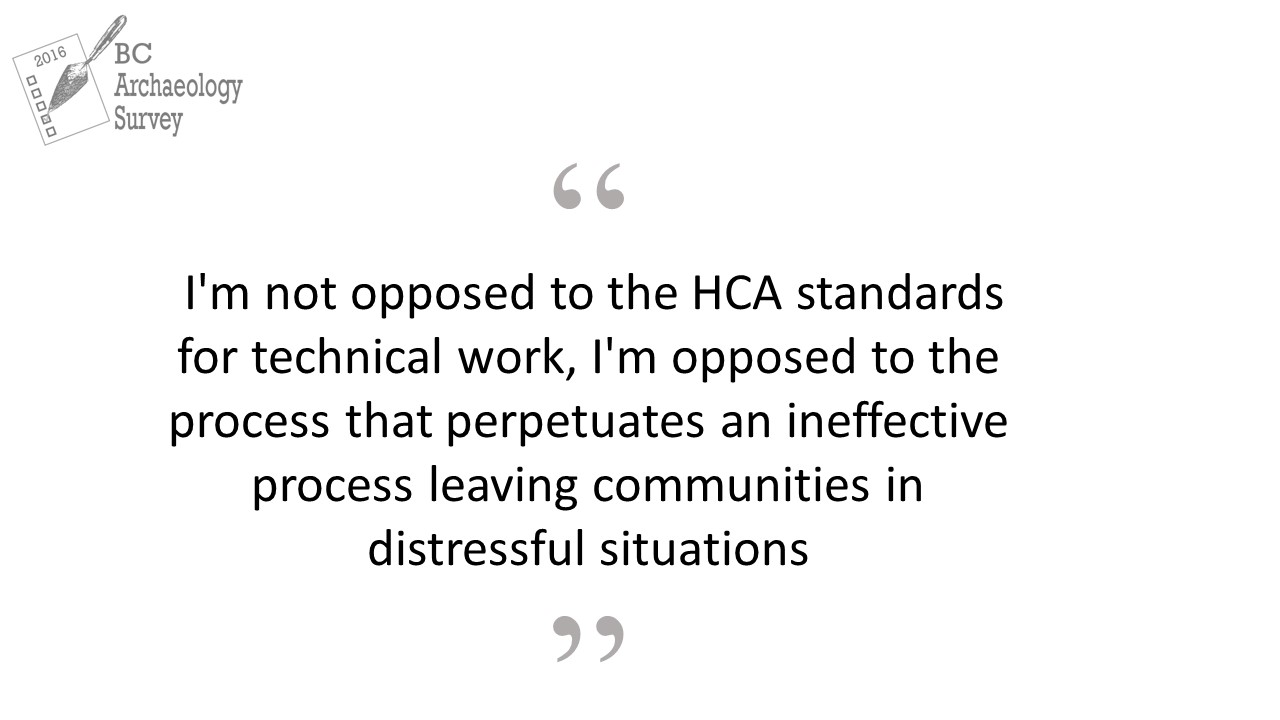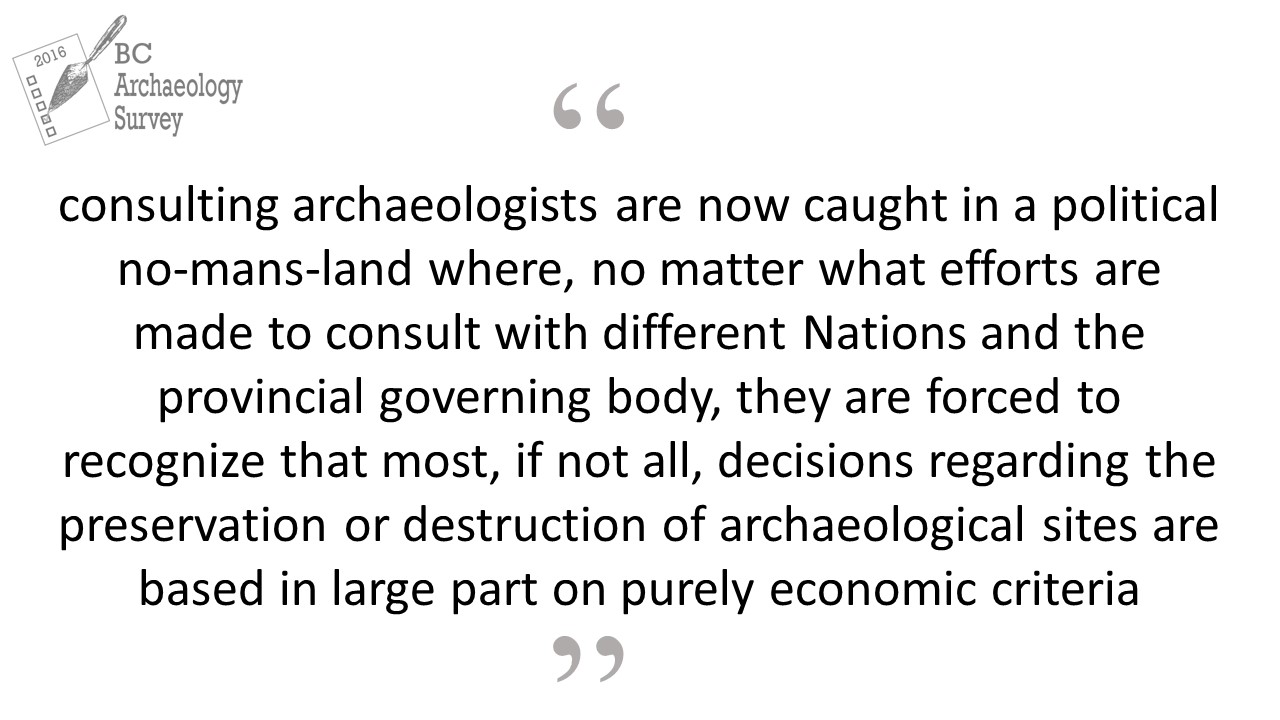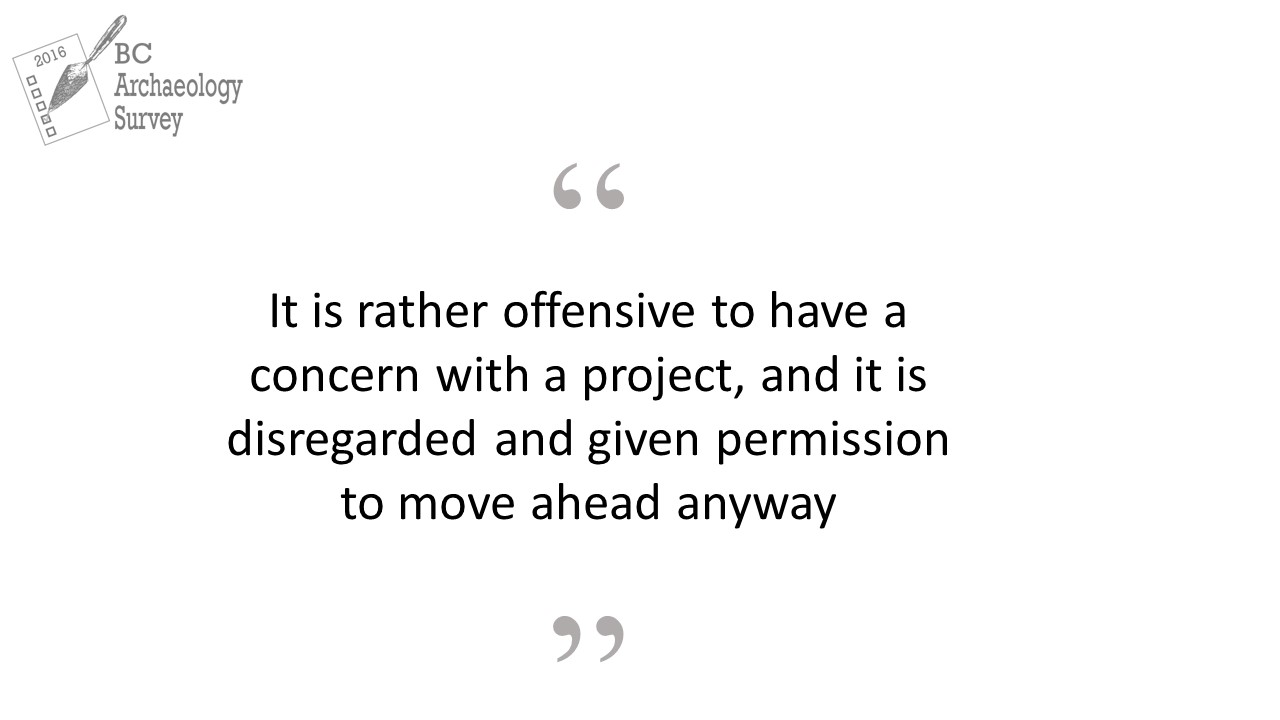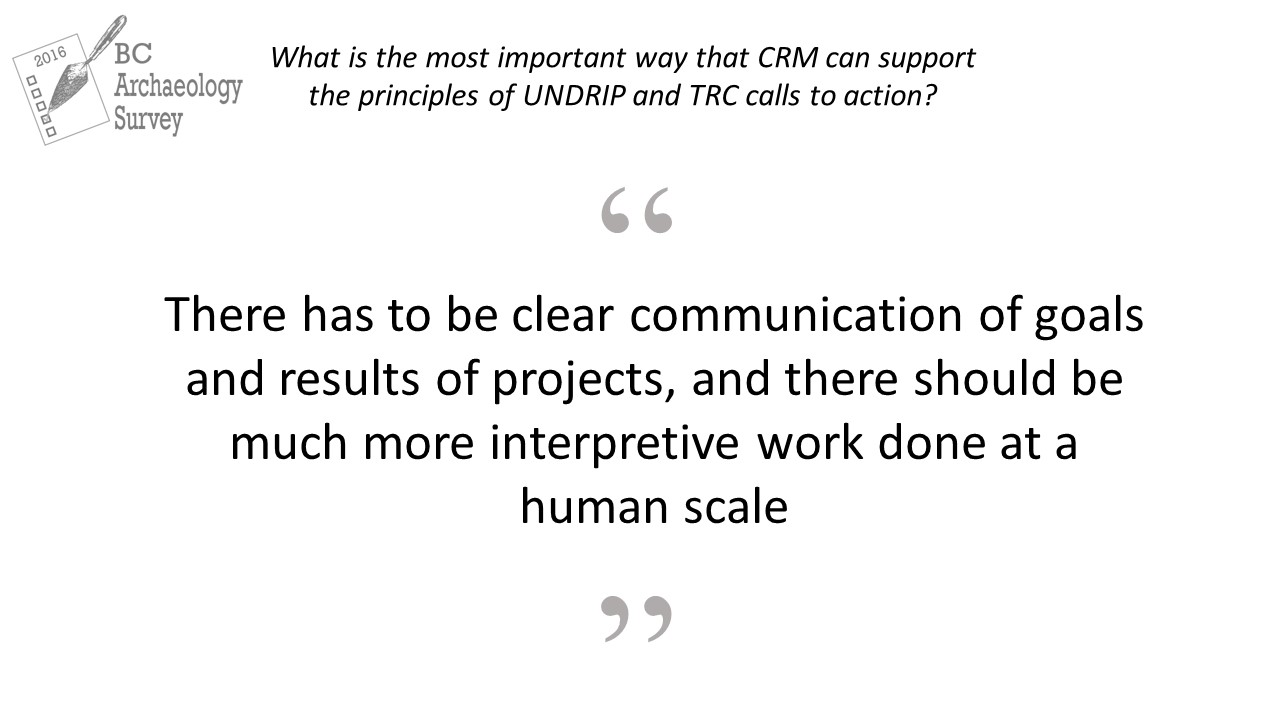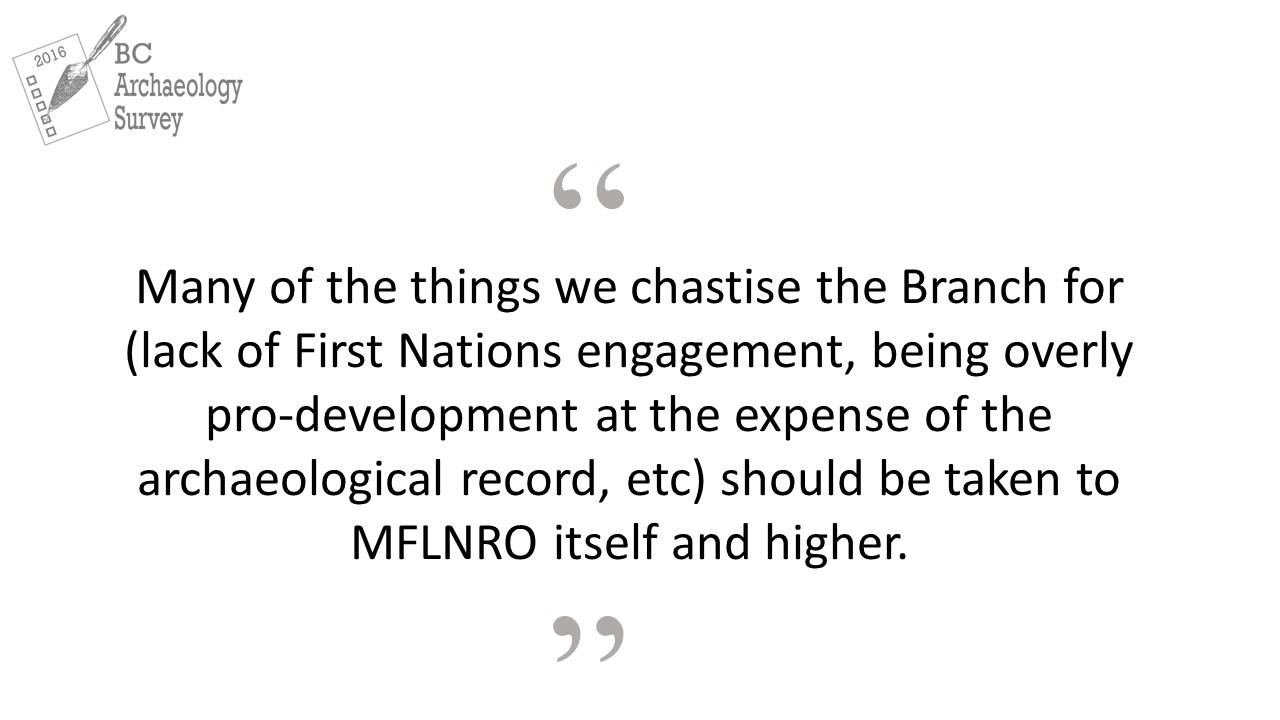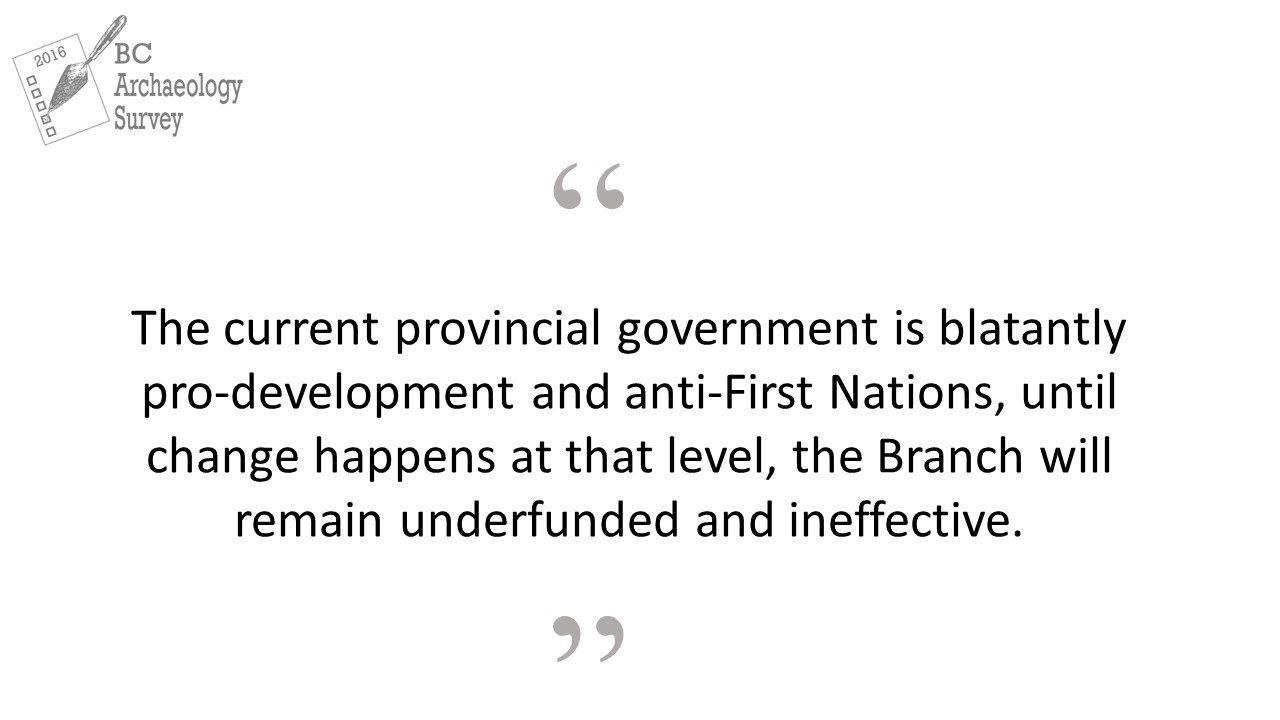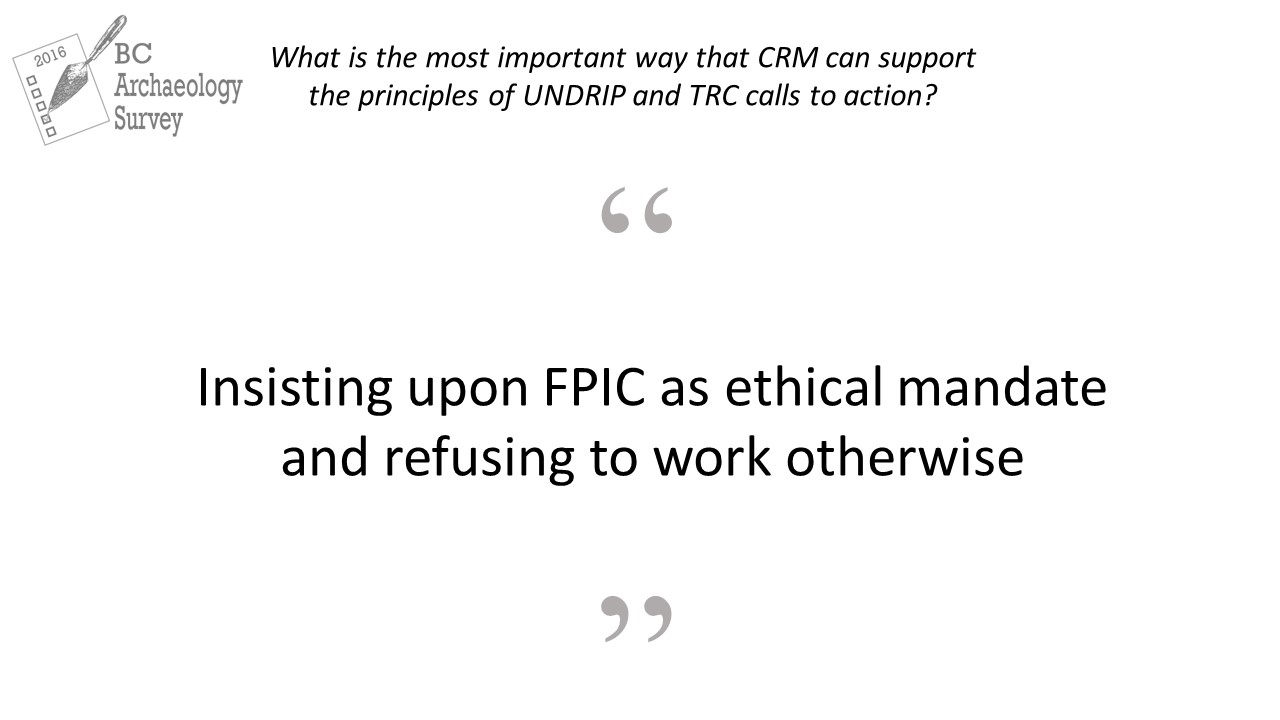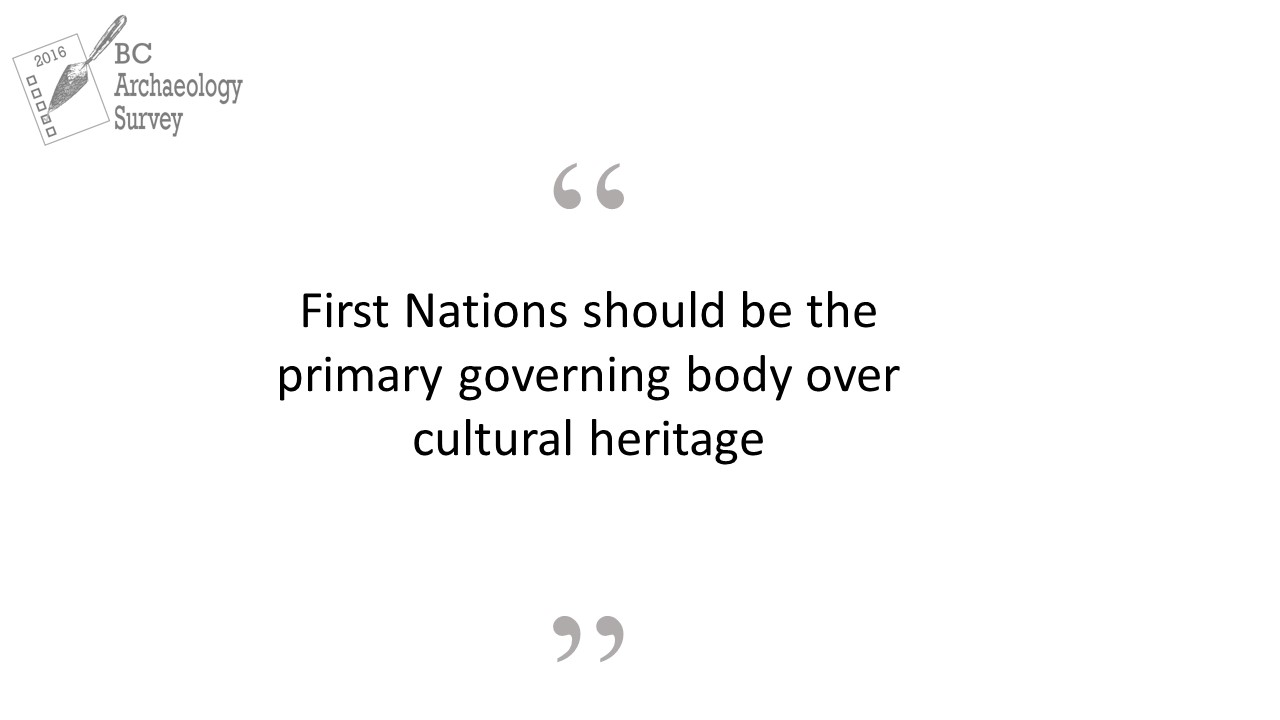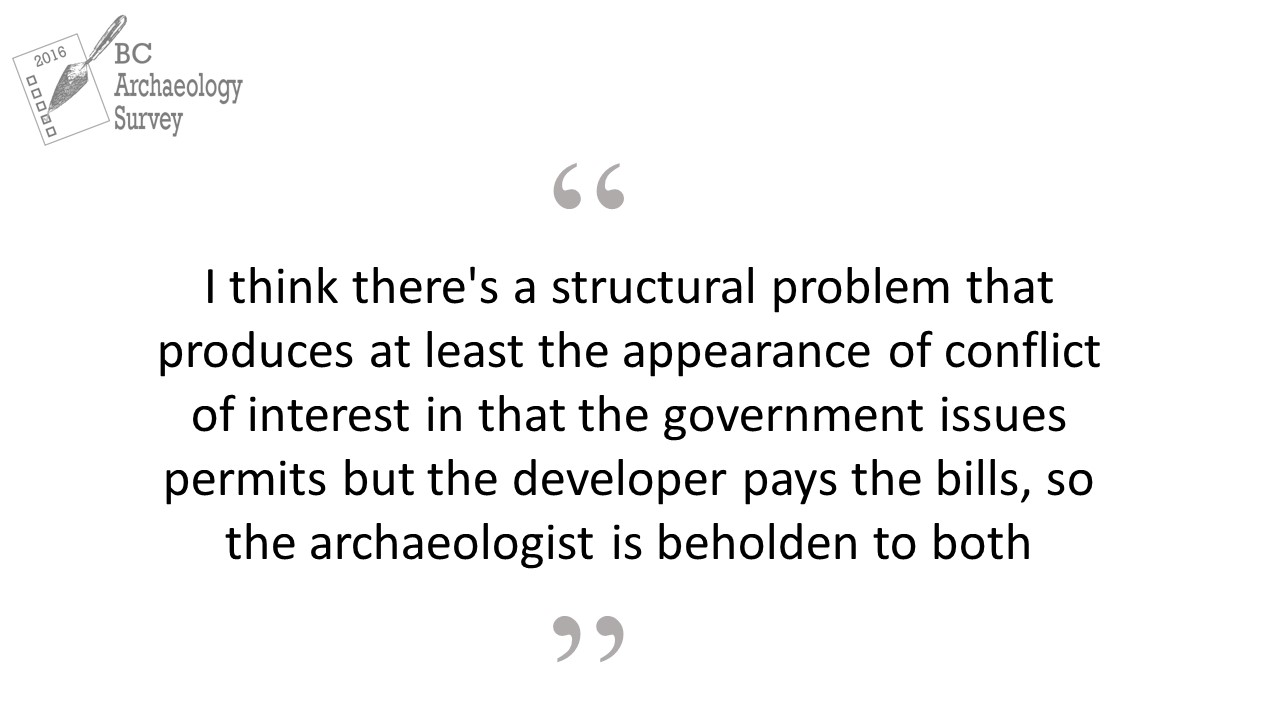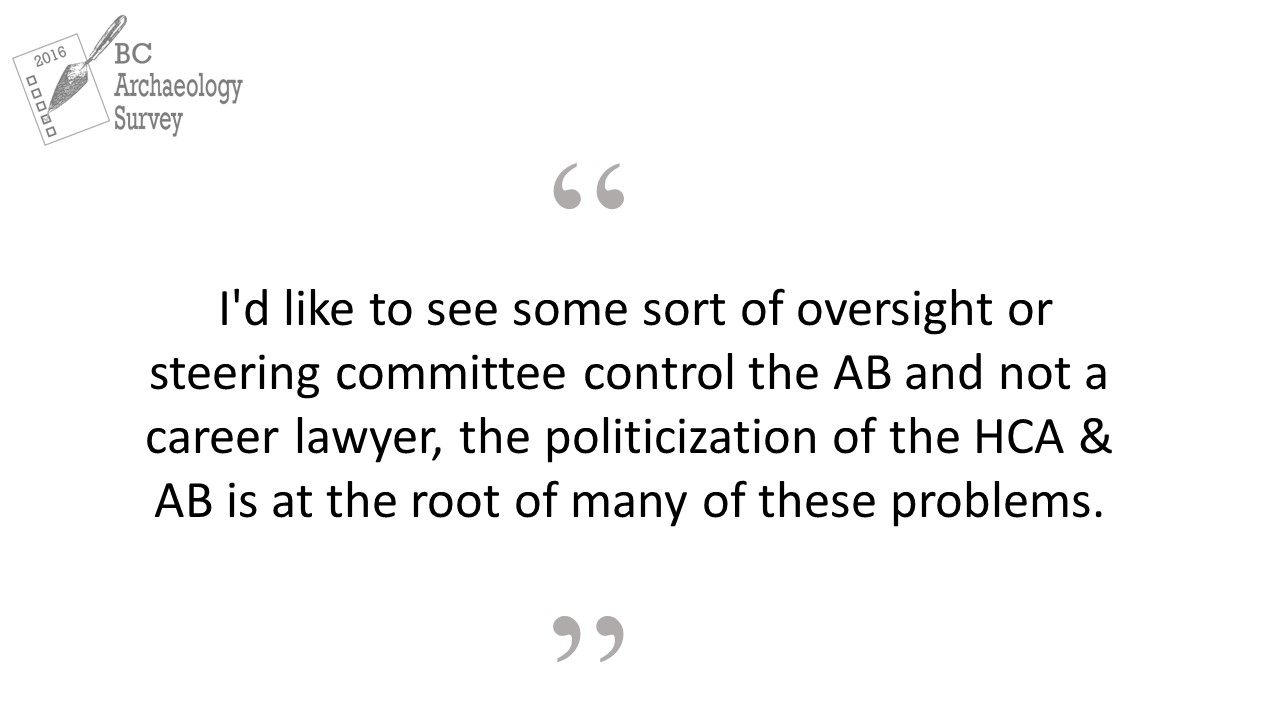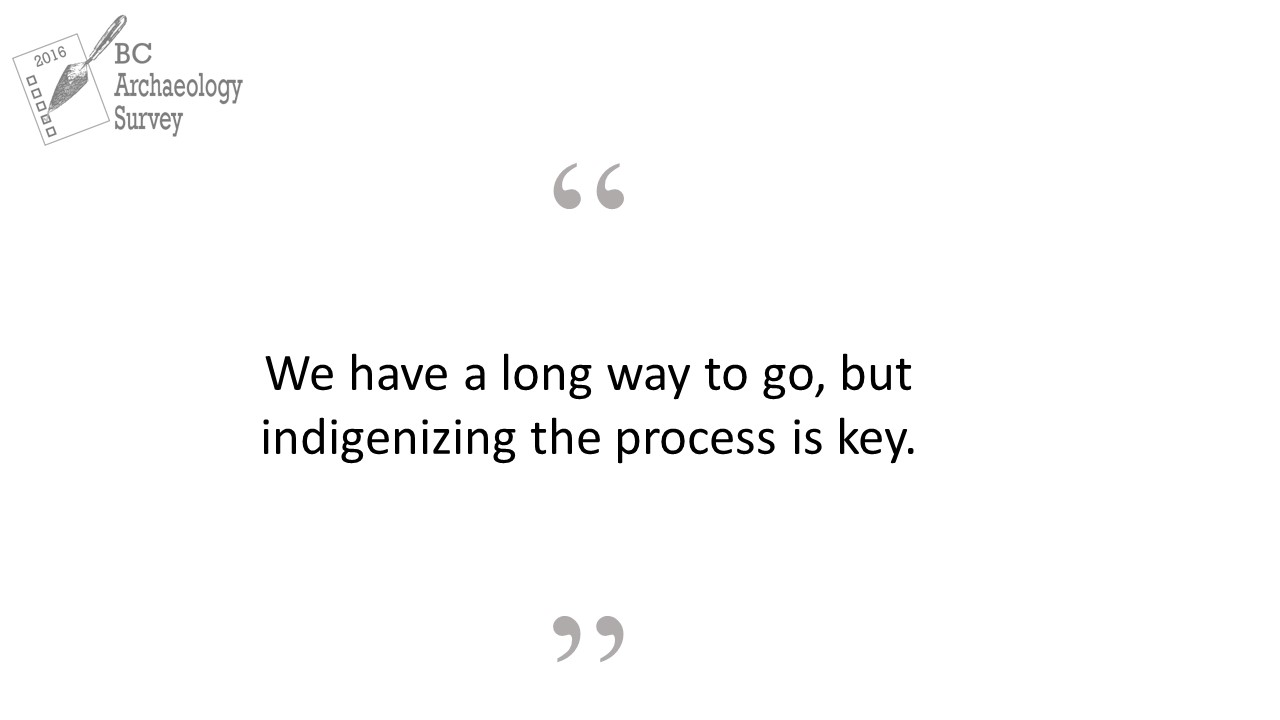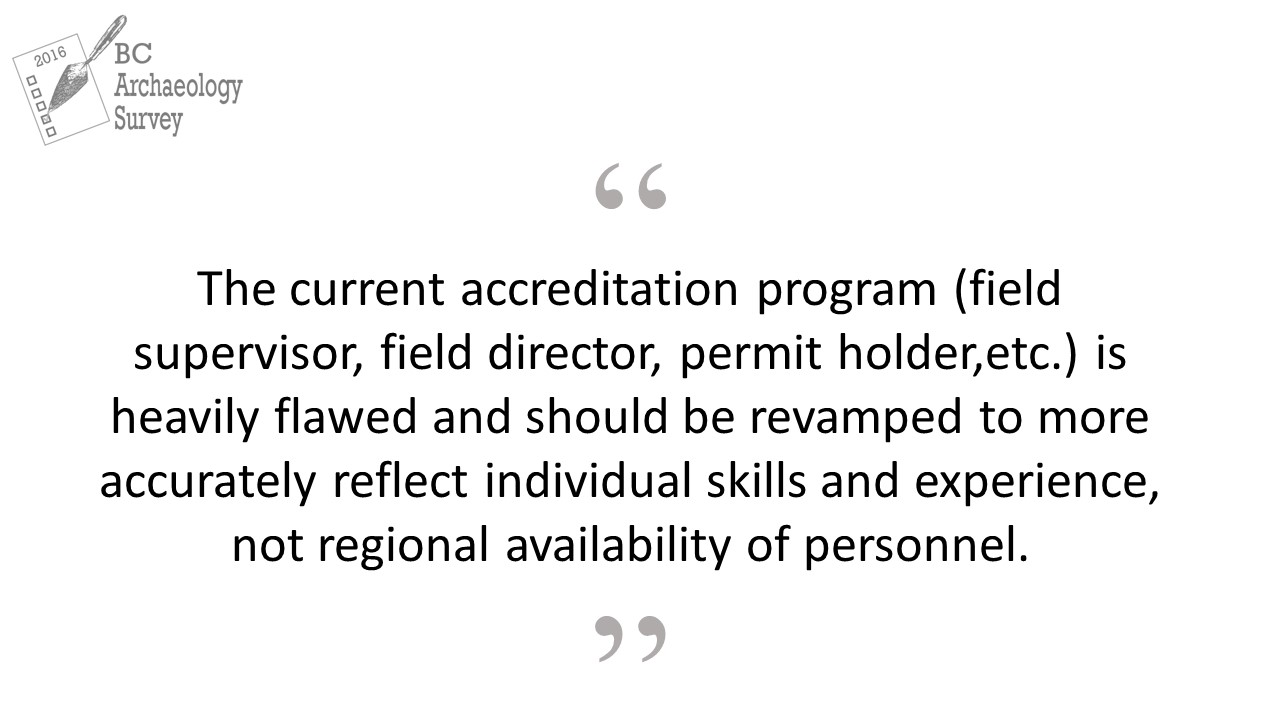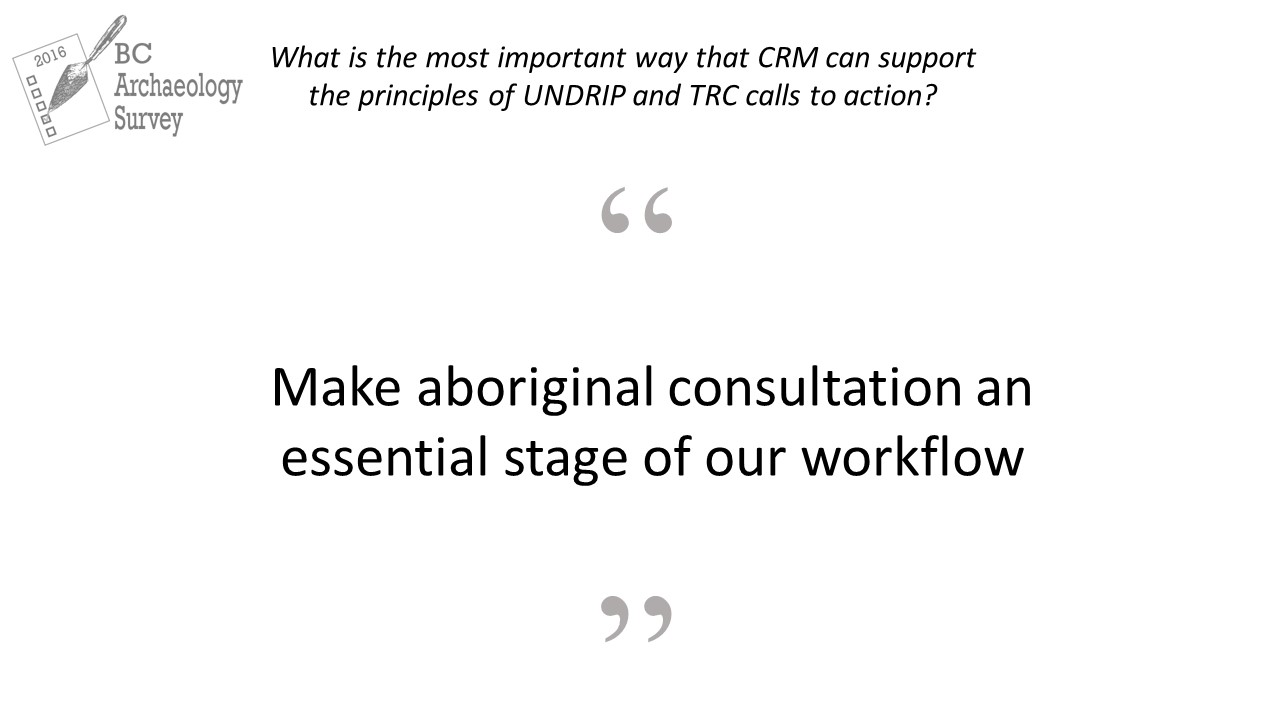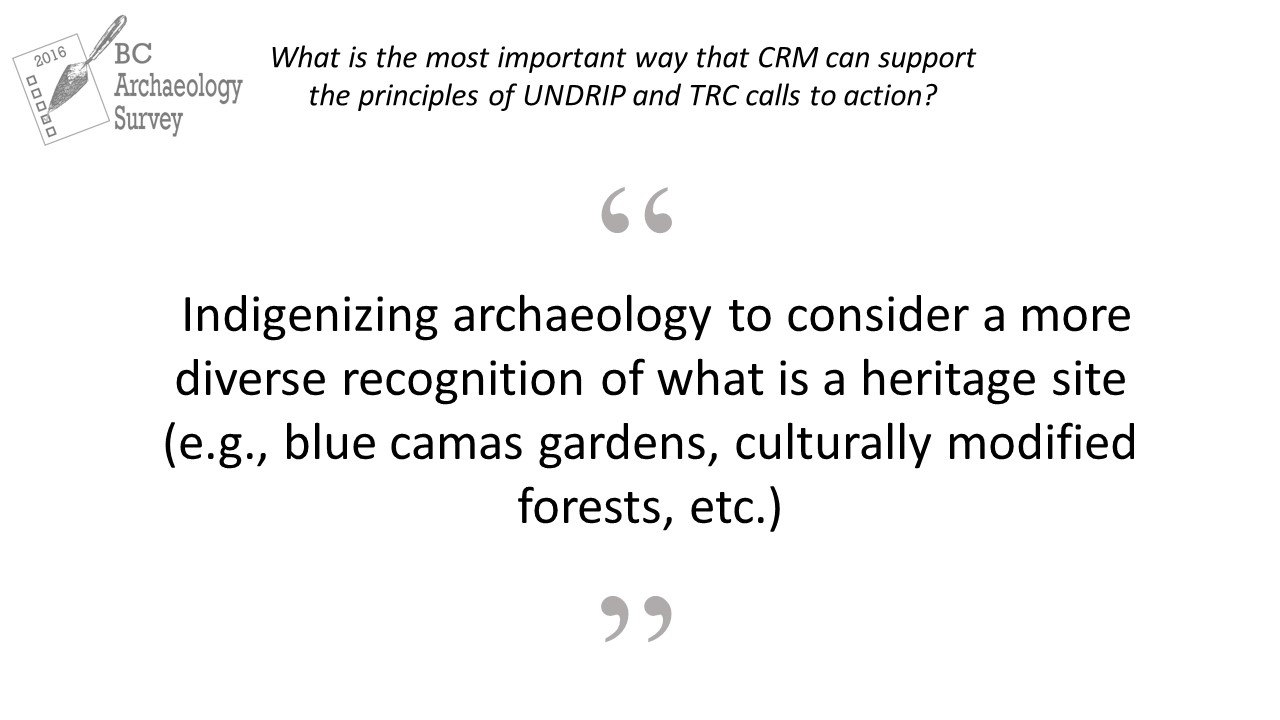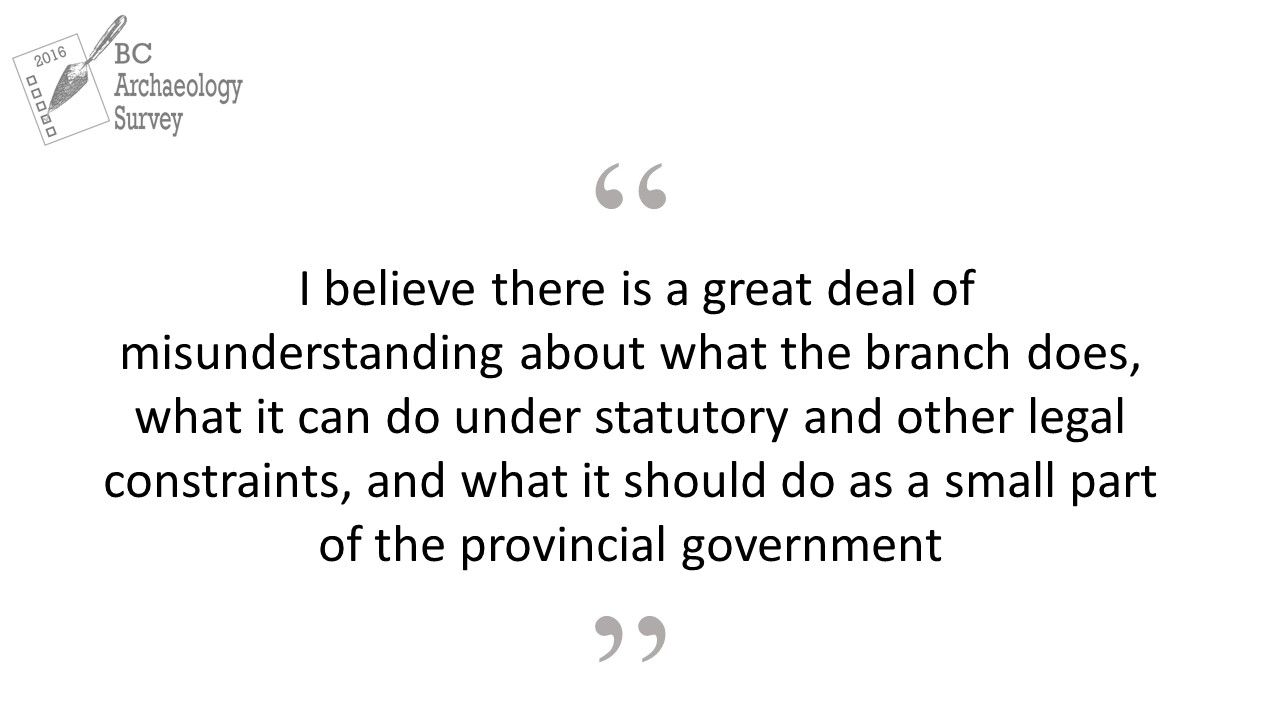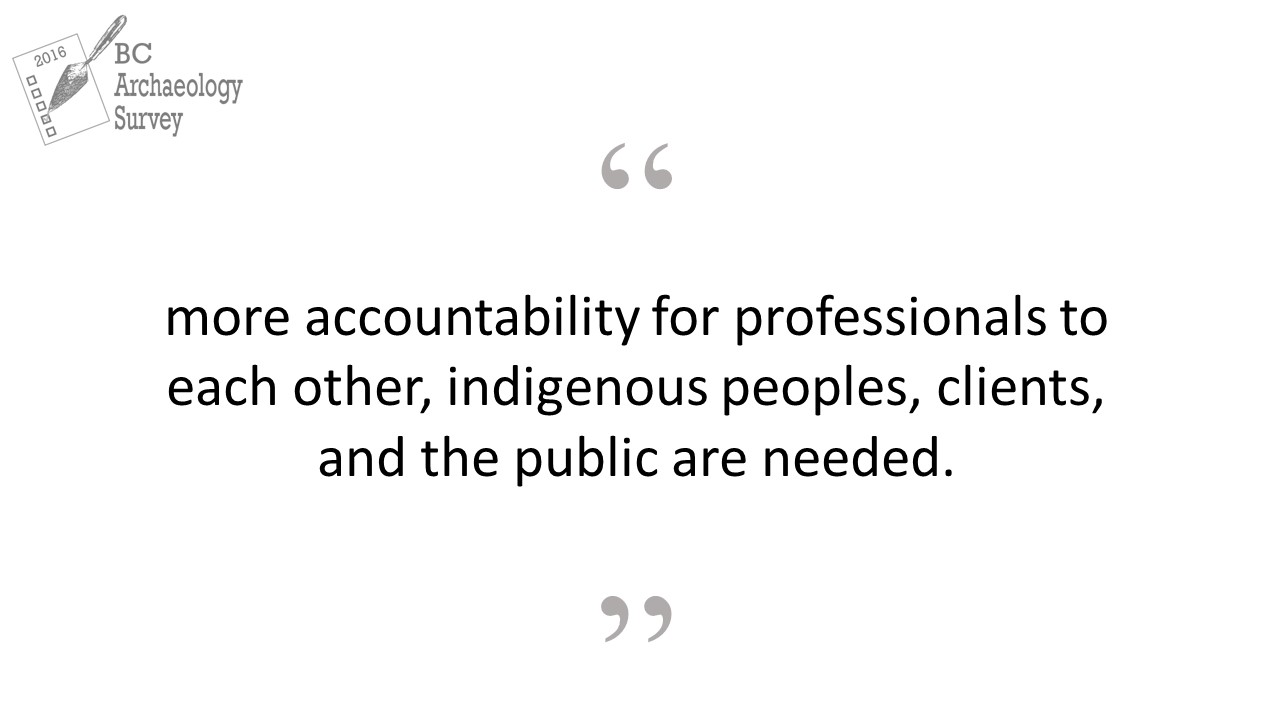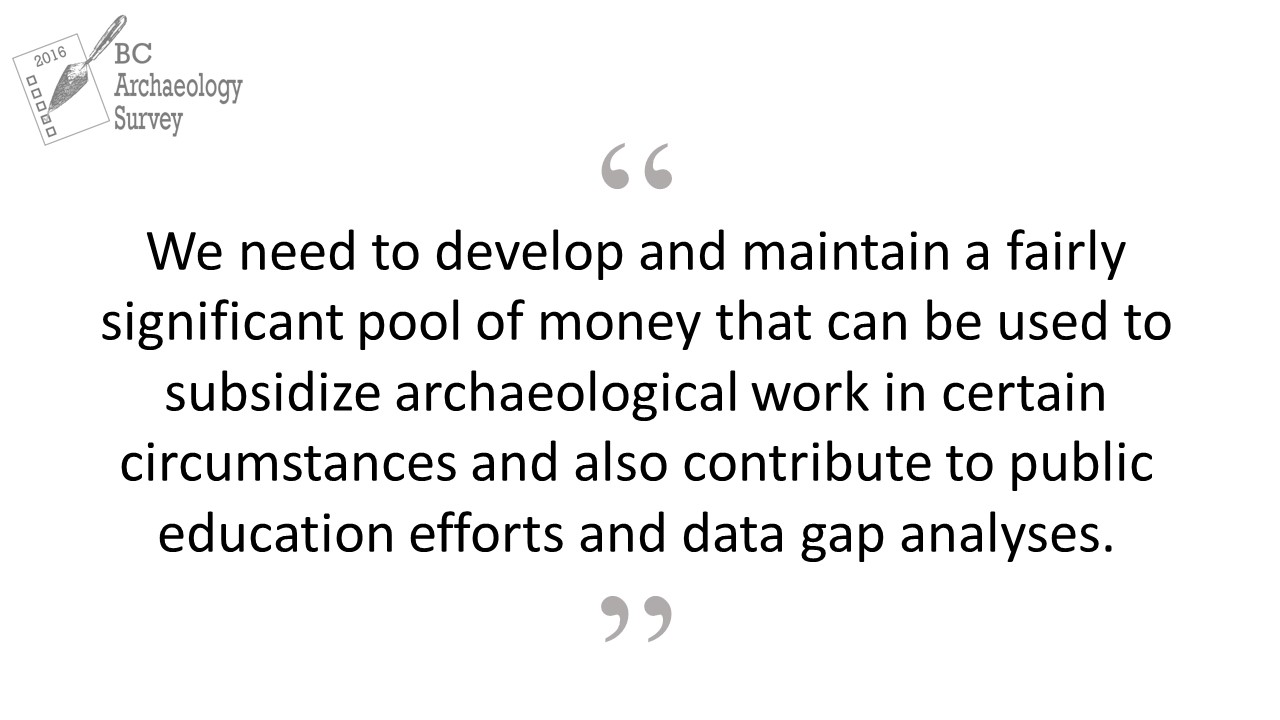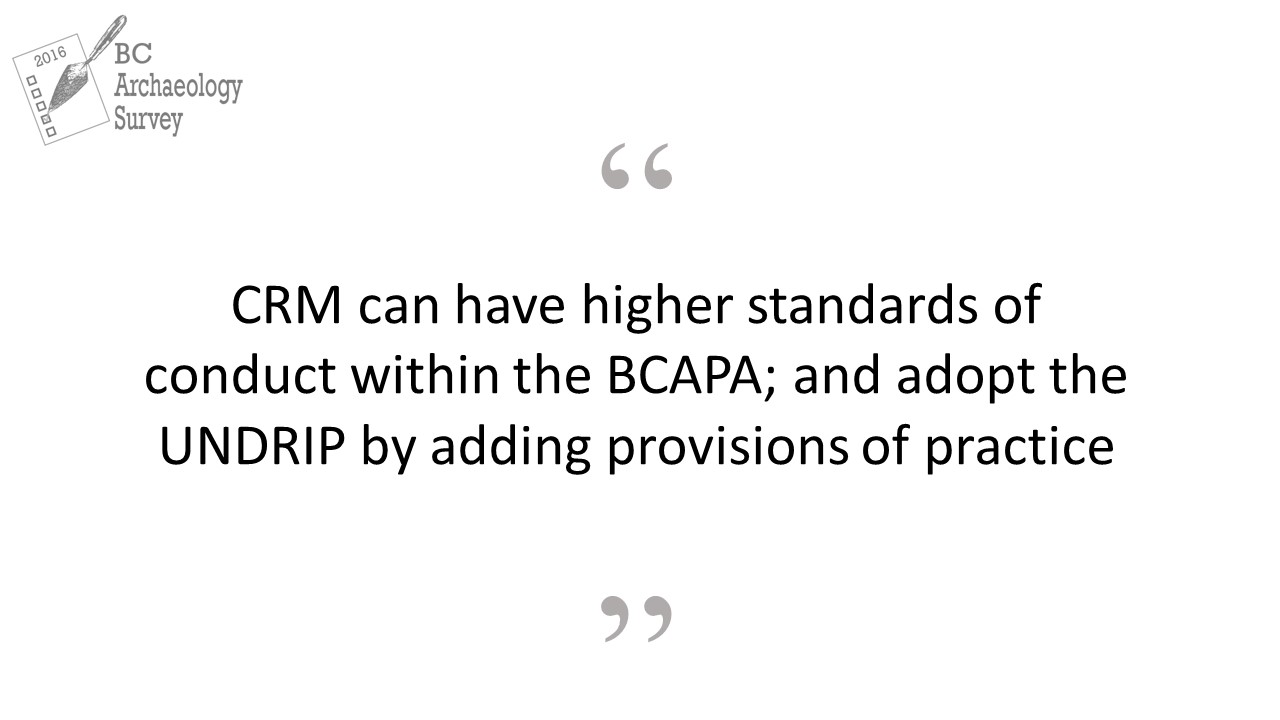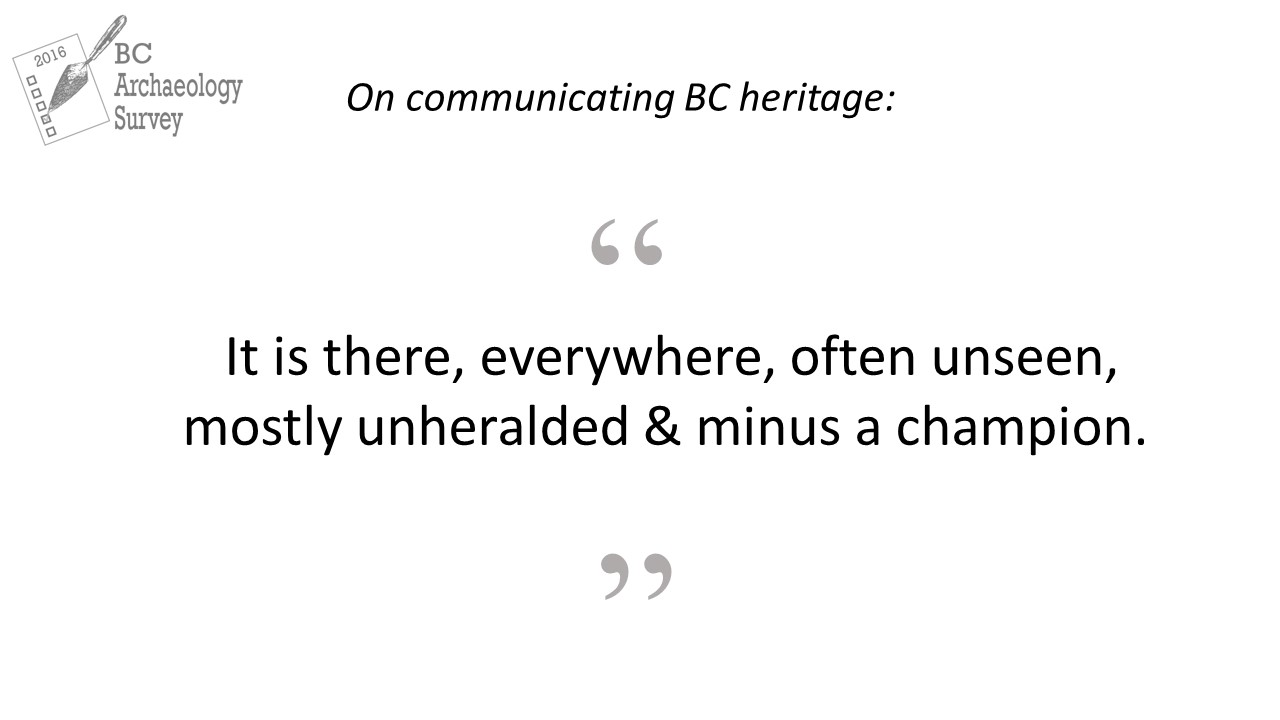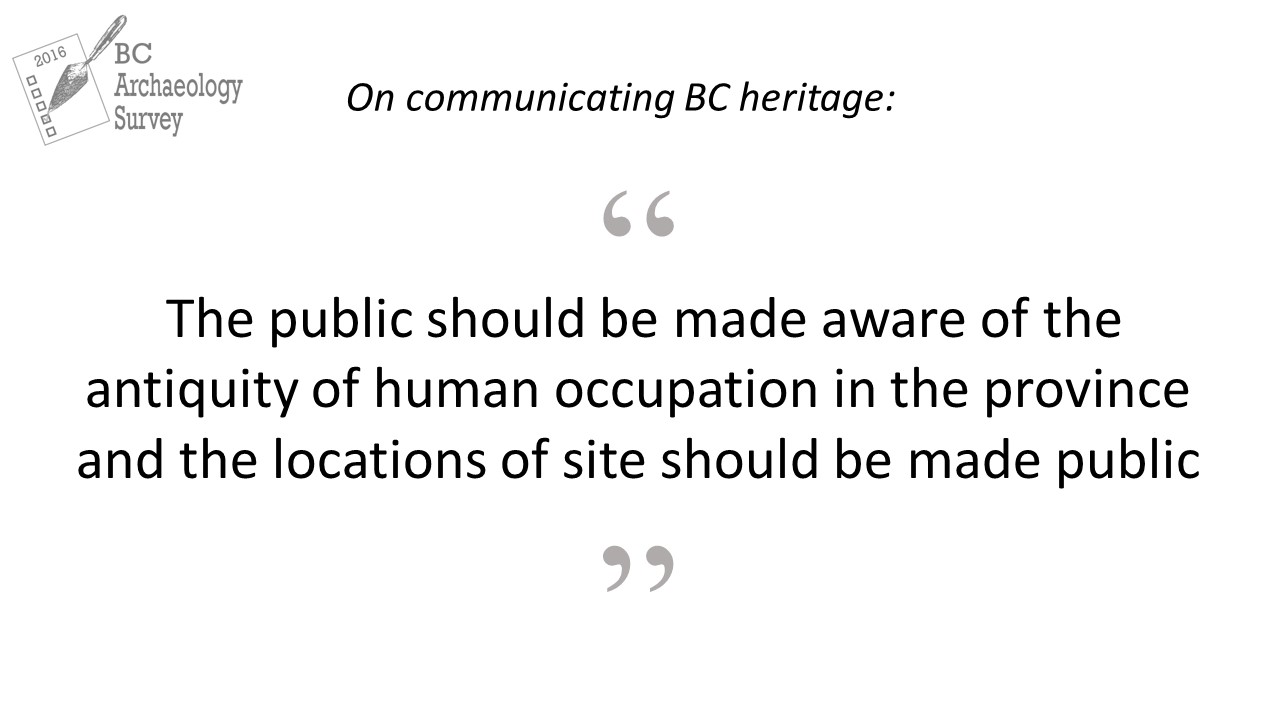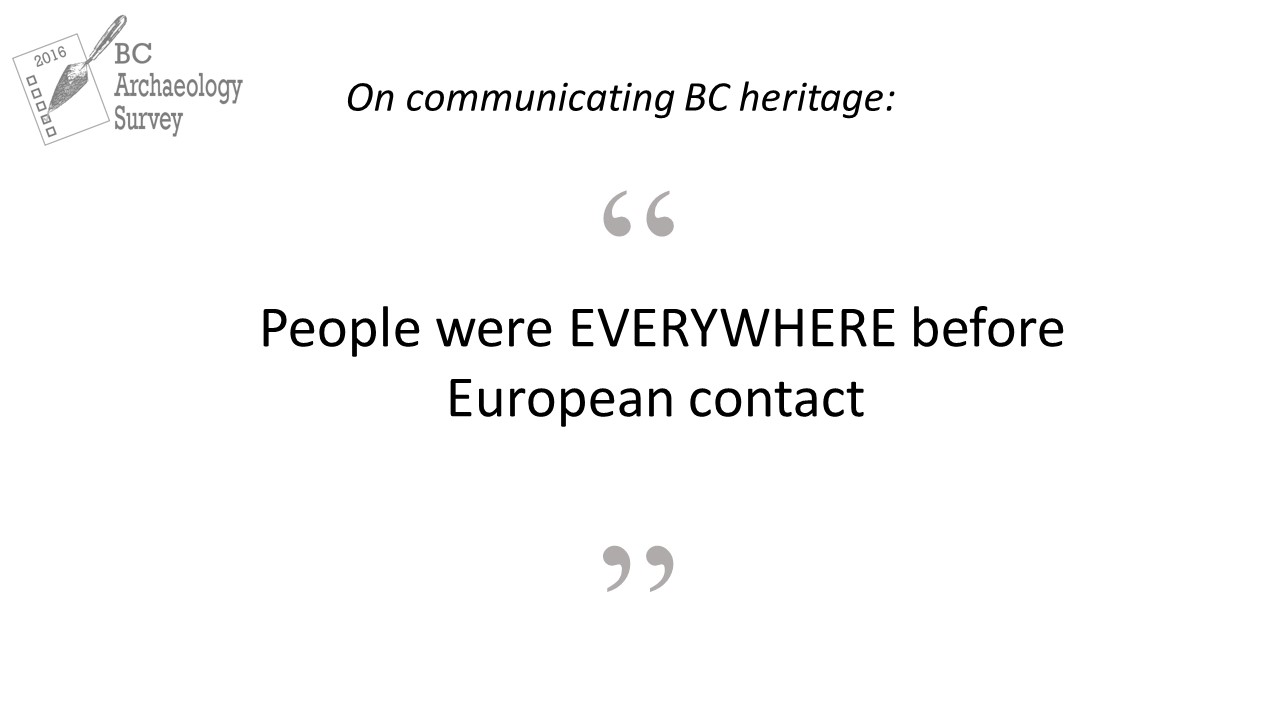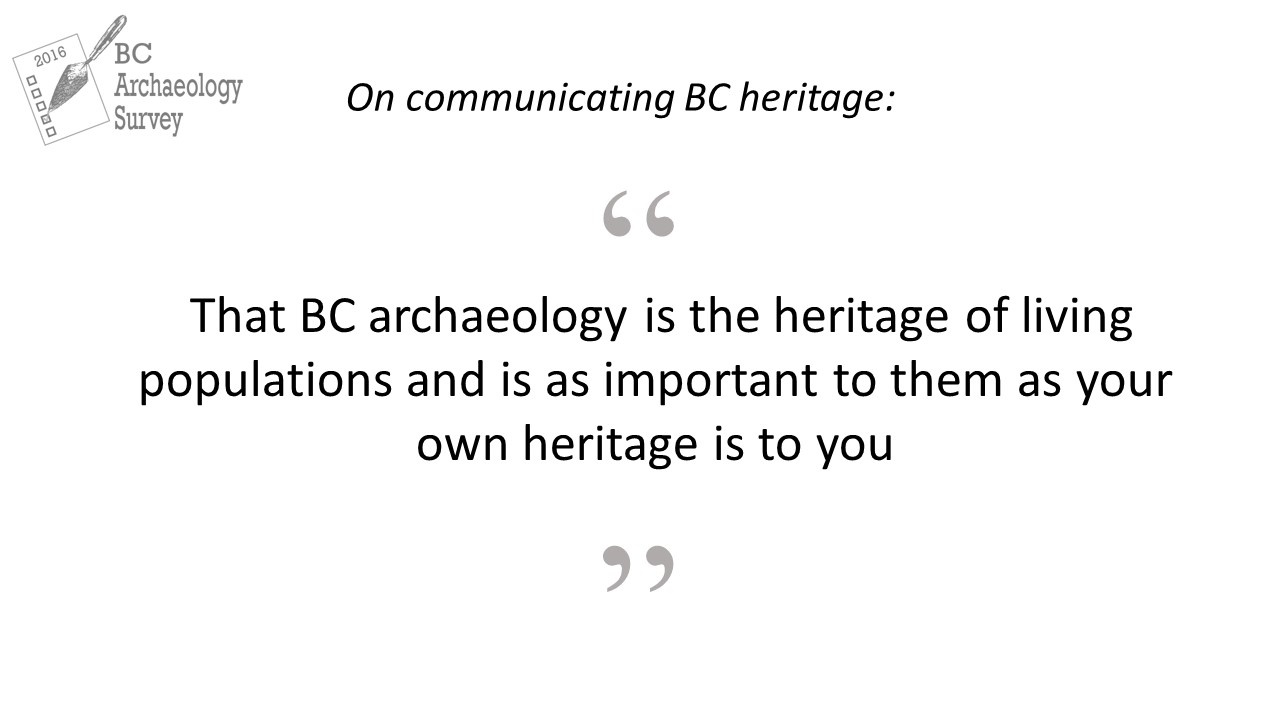 SIGN UP to the BCAS list
to receive survey UPDATES and communications
Your privacy will be respected and you may unsubscribe at any time.